Mark Raynsford Personal Training – Services
Fat loss, smaller clothing size, inches lost, and a fitter, firmer body!
Personal Training and Partnered Training
"I know what I should be doing, I'm just not doing it!" is a phrase I hear often! To rely solely on a few workouts, or a a diet to get your results, is a recipe for failure.
Why?
Well how many times have you had great intentions, you're "on it!" then something happens, maybe leave the house late, get caught in traffic, arrive late for work and find you've missed a crucial meeting – suddenly your mindset is affected, you're stressed, overwhelmed, and your training and "healthy eating plan" is the furthest thing from your mind!
This is why when training with me, we'll focus on you, as a WHOLE. Allowing you to deal with situations like the above, working with, not against your brain, so that your body will follow and deliver the results. There are so many forms of stressors in daily life now, that a few workouts often don't 'cut it' for results.
With years of experience and coaching from the best trainers, I'll bring more than just a workout to your sessions!
No matter what your goal, Fat Loss, improving energy and sleep, changing body shape, I can help you get the results you are after, by changing both Mind & Body.
MindFit Coaching
It's about starting from the "inside-out" approach after all, your body does what your mind tells it right? Powerful techniques to show you life doesn't have to be an uphill battle, or as if you're "driving with the handbrake on" – we'll use proven coaching skills to peel away old habits, and associate and instil new habits to make a lasting transformation and freedom!
Contact me to arrange a FREE "MOT" call to see how I can help you TRANSFORM, NOT just change.
19 Day Body Plan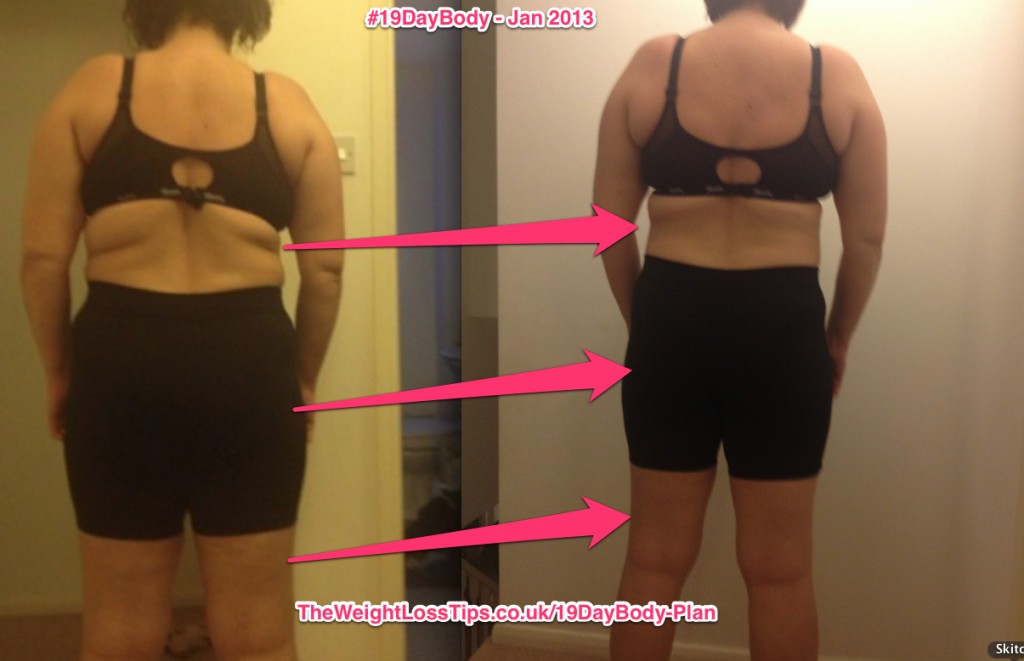 The 19 day plan is challenging, and won't be for everyone. But it is for those wanting TOP results in a short space of time. However, it will challenge you physically and mentally, and you MUST do everything, not parts of it.
It includes 2 workouts a day, one around 45mins in length the other 10-15mins and both must be done, in any order.
Parties, meals out, holidays during the 19 days? Wait until after, for 19 days you need to be fully focussed and committed for these GREAT results! Read more here about the plan and results
Your body works as a movement system, using muscles, ligaments, tendons, bones and the nervous sytem, all dependant on each other for optimum performance and stability. Over time, through injury, poor posture, or sedentary jobs, the body will start to fall out of alignment, impacting on the way your body works and moves. This can often be noticed as pain in a certain area, be it continuous or sporadic; back issues, constant headaches, and general tightness. Without addressing the initial root cause of these defects, the body will continue to perform, albeit incorrectly. This places further stress on the body, and continued movement in this way will cause injury.
After a thorough assessment, I will compile a clear, but detailed report, allowing us to work together, using the most suitable exercises to resolve these issues, thus allowing your body to work as it was created to.
Hormones can affect where your body stores excess fat, through dietary and lifestyle changes, I can help you re-balance the unbalanced, and reduce overall and specific areas of fat – most trainers will say you can't 'spot reduce'. What they mean is, they don't know how to :-) This means no more big hips and thighs, no more chunky arms! You will flatten that stomach, and tighten up those troublesome areas.
Online / Email Personal Training
I can get awesome results with people 1-1 online as well, and have done many times. Providing workouts, meal plans, and accountability, all the tools needed to have a plan, carry it out, and change habits and routines at the same time for body and health improvements. Check some of the testimonials of my Online clients to show it does work!
Personal Trainer Mentoring
Having years of experience and skills from mentoring, coaching and training with some of the best names in the world, I've mentored and coached a number of Personal Trainers to build both their knowledge and their business skills. Improvement is about progression, and this is what I aim to deliver with everyone that works with me. (Contact for details)
I have helped many post-natal mum's lose weight, get fitter, and reshape their bodies after pregnancy.
Many mothers find they put on less excess weight during pregnancy whilst exercising, therefore making the post-birth goals quicker and easier. The baby's health will also benefit from a healthy mother, and so nutrition and exercise are crucial.
Postnatal is often a difficult time in terms of maintaining the commitment to exercise. Getting to know a baby and how to care for the baby is a rewarding experience, but takes a lot of time. The danger is that the new mum will leave herself no personal time in which to exercise. However, from around 6-8 weeks, it is perfectly safe to return to exercise, and achieve the 3 main postnatal goals of: a return to pre-pregnancy weight, a rapid improvement in abdominal tone, and improved body image. We can achieve this around your time with your new addition to the family! I have trained many clients both pre and post natal, with a large number still training to-date after experiencing the benefits, and seeing the results!